No more struggling with spreadsheets
Streamline your business operations with our all-in-one inventory management system with Point of Sale (POS), Product Costing, and Accounting.
Product Costing
Our Product Costing feature allows you to automatically track the cost of purchased, manufactured, and assembled products to keep updated on product profitability.

Cut costs while enhancing your business performance with our real-time data analytics, forecasting, and cost accounting capabilities.
Improve your profitability with our comprehensive Inventory Management System. Our end-to-end solution tracks every aspect of your inventory, from purchasing to storage and then sale.
Customer and Supplier Management
Effortlessly manage and track products with our Customer and Supplier Management including Purchase Orders which update inventory levels and profit and loss reports in real-time.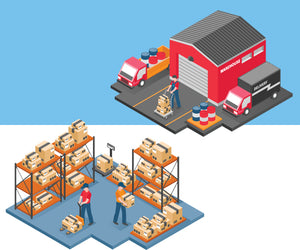 Software Prices
MONTHLY POS & COST ACCOUNTING
2 User     US$ 29 /Month
3 Users    US$ 45 /Month
5 Users    US$ 75 /Month
7 Users    US$ 105 /Month
10 Users   US$ 149 /Month
15 Users   US$ 225 /Month
25 Users   US$ 375 /Month
ANNUAL POS & COST ACCOUNTING
2 User     US$ 216 /Year
3 Users    US$ 450 /Year
5 Users    US$ 750 /Year
7 Users    US$ 1050 /Year
10 Users   US$ 1490 /Year
15 Users   US$ 2250 /Year
25 Users   US$ 3750 /Year
Costbucket is the perfect software solution for businesses of all types, including retail and restaurants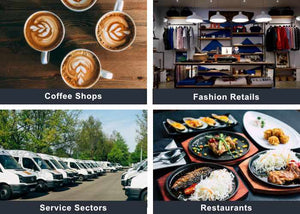 Discover how Costbucket can revolutionize your business operations and improve your Inventory Management System. Explore now to see the many benefits our software has to offer.
15" Costbucket Cash Register with Printer, scanner and cash drawer
Testimonials
Adrian and his team worked day and night to get my restaurant ready for opening. they even went as far as to go back and redo a completely new program that was tailored to fit the need of my unique business and even tho it had to be done from scratch he they never once left me on my own. even the night before my opening they were working with me to ensure i had a smooth start. I recommend that if you are looking to get a pos system for your business choose costbucket

Diandra Brown
We used QuickBooks for book keeping and a manual process of creating and processing invoices which had many flaws in the process and difficulty reconciling sales, deliveries and bank deposits. Since implementing Costbucket, our process has been reduced to simply processing sales and reviewing reports online with all sales, delivery and bank transactions reconciling thus improving efficiency and savings.

Mr.Robert Davidson, MD - Oxford Agencies Ltd.
Costbucket is a very user friendly POS system, not only it does the work for daily transaction, what I love about it is the flawless design of cost accounting system to help me track my inventory and cost, which gives me better and clearer understand on my financial. The Costbucket team also very professional and attentive, I am very satisfy with their system and support.

Leaf Of Life LLC